Impact of Arts Integrated
In 2019, Arts Integrated's students participatedin a Most Significant Change Analysis. A speech language therapist student from the University of Canterbury completed this qualitative study, which involved gathering stories and evaluating the impact that our course has on people's lives.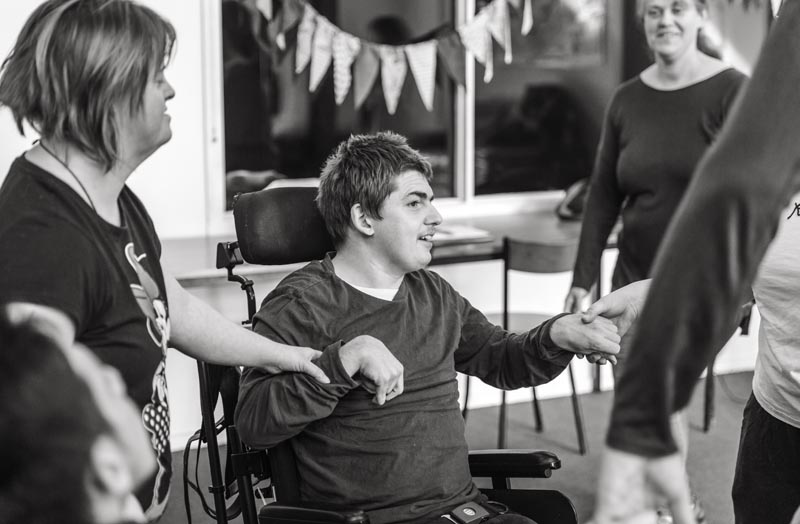 The study includes four case studies themed on the study's findings:
Acquiring New Skills
Self-Expression in a Safe Space
Increased confidence
Making New Friends.
*All participants' names have been changed.
Under the acquiring news skills theme, 23-year-old Pauline* explains that in addition to her new performance and writing skills she also feels fitter, less anxious and better equipped in terms of social skills.
Oliver*, a father of two young men who have been participants in the Arts Integrated programme for several years, says his sons have developed confidence and a sense of purpose from having the opportunity to learn in a safe and accepting environment
Luke*, 21, says he has developed a range of skills from participating in the programme and reported a "marked increase in his confidence in terms of interpersonal skills, self-expression and in performing arts".
The theme of making new friends occurred in almost all of the stories gathered. James*, 23, says he has benefitted from making many new friendships and has changed since joining the programme. He says that he has learned new ways to express himself and is "happier having so many friends".
Furthermore, Pauline* says she feels less lonely than she did before joining the programme, and Name3* says he is enjoying and valuing new friendships he has developed at Arts integrated.
Download the report
Most Significant Change analysis (PDF)
Most Significant Change Analysis (WORD)